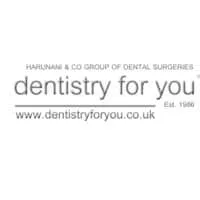 Forest Hill Dental Surgery
Description
Forest Hill Dental Surgery, located in London, is a reputable dental practice that has been serving the community since its establishment in 1986. As part of the esteemed Lewisham Primary Care Trust, the surgery is committed to delivering high-quality treatments and achieving outstanding results for patients.
With a proactive approach to dental care, Forest Hill Dental Surgery offers a comprehensive range of services, including general and oral health treatments, regular check-ups, as well as specialized treatments for both NHS and private patients. These services encompass basic and cosmetic fillings, extractions, dentures, root fillings, crowns, and bridges, among others.
In addition to essential dental procedures, Forest Hill Dental Surgery also prioritizes enhancing patients' smiles through cosmetic treatments. These may include teeth whitening, veneers, tooth straightening, and dental implants, all aimed at improving the appearance and confidence of patients.
With a commitment to preventative care and a focus on delivering top-notch treatments, Forest Hill Dental Surgery is dedicated to providing exceptional dental services to the local community.
Treatments & Services
Teeth Cleaning
Composite Filling
Tooth Decay
Restorative Dentistry
Tooth Cavity
Cosmetic Dentistry
Oral Infection
Address
Denistry for You, 3, Dartmouth Road, Forest Hill, London Borough of Lewisham, London, Greater London, England, SE23 3HD, United Kingdom
Working Hours
Monday

Closed

Tuesday

Closed

Wednesday

Closed

Thursday

Closed

Friday

Closed

Saturday

Closed

Sunday

Closed